The Hidden Dangers of Coalition Loyalty Programs
Is your business part of a loyalty program where your customers can earn and redeem points at a group of partner businesses?
This coalition model is currently being used by many businesses around the globe, and while "loyalty" providers make these businesses well aware of the many advantages of coalition programs, very few will mention the down-sides.
3rd party coalition programs are great for the customers who join them. But sometimes pleasing your customers comes at a cost. So what exactly is the cost to merchants?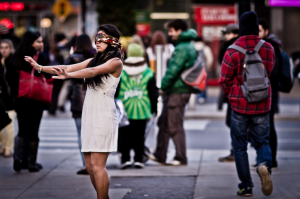 What you need to know before signing the contract
This post explores everything retailers need to know before they sign a contract with a 3rd party coalition loyalty program.
4 million customers – But how many are in your area?
Looking further into the initial promise of customers flooding your stores eagerly snatching up all your products, some retailers ask the question: What percentage of card holders are in my shop locations?
The blank stares from sales people quickly reinforce the point that they have no idea. As a successful retailer you know that your regulars live and work within a short distance of your stores.
So if your store's in Randburg, Johannesburg and only 20 of their card holders are in the area, the likelihood of you getting very much value from the program is pretty slim.
You're giving away your company's greatest asset
One of the primary benefits of a powerful loyalty solution is the insight you get into who your customers are, what they buy and how they buy. All of which can be elicited from their purchasing data.
With a 3rd party coalition loyalty program, your customer buying data almost always belongs to them. And even if they do give you access to it, you have no guarantee that it's accurate.
This makes it almost impossible to measure for effectiveness, so you have no idea whether the program you're running is actually working or not.
You could be paying your customers to shop at competitors
Most coalition programs work on a cashback model. But in contrast with other loyalty solutions, coalition programs allow card holders to earn points at your store that they can go and redeem at a different shop.
So essentially you're funding a card holder's discount at another shop. Paying a percentage of his/her next purchase somewhere else.
What's worse, the next store they go to may be one of your competitors. And because you have no control over which merchants they partner with, there's nothing you can do about this.
You can't communicate with your own customers
Coalition programs will never give you customer details like phone numbers and email addresses. With regular loyalty programs, these are the bare essentials.
These details give you a platform from which you can send your customers interesting content, updates, relevant specials, etc.
Being able to contact your customers directly is how you can change their buying behaviour, increase spend and relate on a deeper level. It's ultimately what influences real customer loyalty.
So what's the smart alternative to coalition programs?
Loyalty programs aren't about bribing your customers to buy with discounts and specials. They're about developing powerful relationships with your customers, based on how they use your products or services.
Great customer loyalty programs put retailers in control. The Loyalty Box for example gives you complete control of and access to:
Individual customer spending data (down to the line items)
A range of loyalty program types (choose between cashback, gift card, points, charity, preloaded card programs and more)
Powerful promotional tools (automate the sending of SMSs and emails based on spend)
Click here to learn more about what The Loyalty Box can do for your business.