The 5 Biggest eCommerce Mistakes You Can Easily Avoid
Running a great eCommerce business is about more than just setting up shop and delivering goods. And while it used to be acceptable to run a bare bones store that covered just what visitors need, these days you've got to up the hustle to compete.
That's why in this post, we're exploring the top 5 most common mistakes that eCommerce stores make – as well what you need to do to avoid them yourself.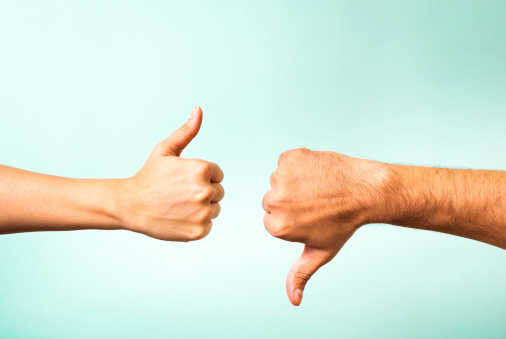 1. Having No Search Box
Going without a search box puts you at a serious disadvantage when it comes to converting visitors to customers.
In fact, customers who use the search tool on-site to find the products they're interested in are three times more likely to convert compared to people who don't. That's why it's crucial to ensure that eCommerce sites give customers the results they want quickly.
Another reason search boxes are vital is because you can keep a record of every search that's been typed into the box to explore powerful insights on what your visitors really want.
Getting a search box up and running is often as easy as clicking a button to install the plugin. So there's no excuse for not having one on your eCommerce site.
2. Not Ensuring Your eCommerce Store is Secure
Gaining your customers' trust is essential if you expect keep them to come back, especially when it comes to online shopping. Visitors are not likely to type in their credit card numbers if they have even the slightest inkling of a suspicion that the site is not secure.
Studies have shown that 25% of consumers will stop their online purchase in its tracks due to website security concerns. Yet many eCommerce sites don't do what's necessary to prove to their users that their information is secure and protected by HTTPS.
This can be fixed quickly and easily by including as many digital certificates as you can get, as well as an encrypted connection to protect confidential information.
This will show your customers that your website can be trusted, which will increase the likelihood of users clicking "complete purchase" rather than the back button.
3. Poor Product Descriptions & Images
While shopping online comes with its obvious conveniences, there's still the element of not being able to inspect the product in person. As such, eCommerce sites absolutely need to have the highest quality and most detailed images of the products being sold.
If the image isn't clear, or there aren't a variety of angles to the product in various photos, customers are less likely to take their chances on the purchase. Ideally, eCommerce sites should have multiple, professionally photographed images of their products.
The actual descriptions should also be very detailed and informative, and should never just be copied and pasted from the manufacturer's description.
Doing so makes it difficult to distinguish yourself from the competition in search engines. It also makes it tough for customers to familiarize themselves with the products.

Unique product shots with compelling descriptions will increase sales
The solution is easy – write your own product descriptions, or get a good writer to do it for you. Engaging, detailed product descriptions tell your customers how the product will solve their problems, and why they need to buy it.
4. Not Having a Mobile-Friendly Version of Your Site
Countless online retailers spend so much time developing their eCommerce business without ever thinking about mobile commerce. The truth is, more and more consumers are shopping online using their smartphone or tablet every day. Failure to optimize an eCommerce site is a huge mistake.
In fact, stats show that 40% of consumers will simply head over to a competitor's site after a bad mobile experience. Furthermore, search engines like Google penalize websites in page ranks if they're not mobile optimized.
If your eCommerce site isn't already optimized for use on mobile device, make sure to get your web designer on the job of configuring it accordingly.
5. Confusing Your Customers at Checkout
You could have the best website with the easiest navigation bars, awesome photos and product descriptions, an effective search tool, and even advanced security. But if your check-out process is confusing and cumbersome, you could be left with a bunch of empty shopping carts.
Instead, do yourself – and your customers – a favour, and make the check-out system as smooth and streamlined as possible.
Making the ordering system easy will not only boost the odds of more completed purchases, but it can also help encourage repeat business. Use Amazon as an example: the successful online retailer's one-click ordering system makes it simple and quick to buy.
Forcing your customers to click a million buttons and hop from page to page before seeing the light at the end of the tunnel will do nothing more than send them to the competition.
Take Your Business to the Next Level with a  Loyalty Program
By avoiding the above slip-ups, you can ensure that there's nothing standing in the way of your eCommerce store's success.
Once you have all that sorted out, you may want to take your business to the next level with a loyalty program. The Loyalty Box makes setting up and maintaining any kind of loyalty initiative a piece of cake.