Customers You Have vs. Customers You Want – Is Retention Marketing Worth It?
The most obvious way to grow a business for both seasoned and rookie entrepreneurs is by finding and bringing in more customers. More customers means more business right? Right! But a customer that comes in to your store once is worth very little when compared to one who comes in every day. Further still, a customer who tells all his/her friends about how great your business is is better.
So what does it take to turn once-off customers into regulars and brand advocates?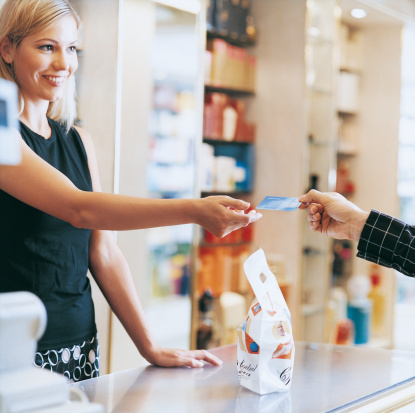 In this article we'll explore the very nature of retention marketing and illustrate the need for a shift in focus from trying to get all the customers everywhere, to pleasing the single customer who already shops with you.
Why Retention Marketing?
Retailers should never forget the importance of keeping the customers they already have. Existing customers are more valuable to a business than new customers for three primary reasons:
They've already shown you that they need what you have
It's easier and cheaper to market to them
If treated right, they can do your marketing for you (word-of-mouth)
As such, it's vital to give as much or more focus to retention marketing, to improve their buying experience.
Consider these four stats:
You are up to 70% more likely to sell a product or service to an existing customer, compared to selling to a new one
Costs associated with marketing to repeat customers are up to 20 times less expensive than advertising to people who've never done business with you before;
Repeat customers are up to 33% more likely to buy – and spend more – than new customers;
70% of services providers claim customer retention and loyalty are the critical factors for driving growth.
The numbers don't lie: it's pretty clear that customer retention is more valuable than acquisition alone.
How Technology Has Changed the Face of Retention Marketing
As new technologies have had a massive effective on our ability to improve the quality of our retention marketing, so too has it raised the bar when it comes to customer expectations.
Retention marketing is shifting from just driving more purchases and larger profits, to developing and maintaining more meaningful business relationships with customers. Knowing exactly what your customers want and offering them a personalized experience.
Finding out what they want can be done by interpreting information that they leave behind through transactions and their online behavior.
This is where technology kicks in. Analyzing this information can give you insight into what your customers need. Rather than dishing out the big bucks to pay data scientists in-house, small companies can take advantage of powerful software that pulls in and organizes customer data at a fraction of the price.
Getting Existing Customers To Spend More
Rewards programs these days come in many shapes and sizes, some even give you all the tools you'll need to manage and customize entire programs on your own. They're a fantastic way to drive sales and revenue by offering loyalty members discounts, freebies, or sneak peaks to upcoming products.
All this can go a long way in making your best customers feel appreciated and important. But rewards programs do more than just keep customers happy. They allow businesses to connect specific customer with their unique purchases. This means far more meaningful segmentation, targeting, and ultimately marketing.
With a loyalty program, it's always a two way street. You give customers great rewards in exchange for their buy data and permission to market to them. As long as you treat your customers right by only sending them relevant promotions, the kind they actually want to receive, they'll buy more, become more loyal as they recognize that you understand them in a way no other brand does, and they may even start telling their friends how impressive your marketing initiatives are.
Upselling your existing customers based on products they already buy (a common tactic in the digital marketing world) becomes as easy as clicking a few buttons in an online dashboard to set up an SMS and email marketing campaign that gets sent out to all loyalty members who bought coffee at your store last week.
The Bottom Line
It's a mistake to blow your advertising budget on acquisition alone without considering retention. The average business loses anywhere between 10% to 30% of its customers every year. After all that work and capital you used to get those customers doing business with you in the first place, wouldn't it be worth your while to put some effort in to keeping them?
Top-performing companies are beating their revenue goals and achieving a healthy level of customer satisfaction through effective retention marketing with customer loyalty programs. If you want to join the club, then consider creating your own personalized customer rewards program with The Loyalty Box now!
Author Bio:
Lisa Simonelli Rennie is a freelance web content creator who enjoys writing on all sorts of topics, including online marketing, personal finance, business strategies, and anything to do with the commerce industry.