How to Make Your Retail Peak Season Last All Year Round
Every retailer looks forward to peak seasons, when business is on fire and staff are scrambling to keep up with the increased demand. But very few business owners have strategies in place for leveraging the busiest times of the year to bring in customers during slower periods.
Peak seasons are without a doubt the greatest times to launch powerful loyalty initiatives because of the sheer number of feet coming through the door.
So whether you're considering running a loyalty program, or just want to find out how you can boost customer retention, this post will detail the core activities involved in building loyalty, to show you how you can keep customers coming back to your store throughout the year.
Five Steps To Predictable Customer Retention
For most businesses, customer loyalty is high up on the priority list, and for good reason. Statistics show:
But how can we make sure customers continue coming back in to stores? And is there a predictable way to convert a once off buyer to a lifetime customer?
Here are the specific activities that most of the best customer loyalty programs help businesses do, that you can implement today.
Step 1: Build A Customer Database
When people come in to shop at your store during the peak season, you need to get a few key details from them. You can ask them for their name, email address, and phone number. As long as you're offering them value in exchange for their details, most will gladly comply.
You may offer to keep customers up to date on the weekly specials, or keep them in the loop about upcoming events. Discount offers will however always work best. This is the advantage of most loyalty programs.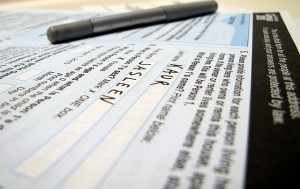 The best way to collect customer details is by using a signup form. It's helpful to keep in mind that the shorter your form is, the more likely it is to be completed. Shorter forms can increase the amount of people who complete a form by as much as 140%.
Once you've collected this information, look into a few email marketing providers (i.e. Constant Contact, MailChimp, etc.) to begin sending mass email campaigns.
Email marketing services can help you organize the look, feel, and subject matter of your emails so that they are more effective.
Step 2: Stay in Touch With Your Customers
Send your customers a thank you email for shopping with you the day of or the day after they sign up. And do your best to maintain regular contact.
Avoid sending mail more than once a week but no less than once a month. You don't want to annoy customers by flooding their inbox with your email. This will only result in them unsubscribing.
Send customers an industry-related blog post or news article, a post from your own blog, or news from your company (i.e. new executive hires, new store location openings, logo updates, new inventory, or discontinued items).
Be sure to keep all messaging concise, interesting and light. People who enjoy your restaurant will be interested to hear from you, and want to find out about big or small changes in your business/offering.
Step 3: Send Communications Based On Customers' Unique Interests
It's important to always send communications that will be relevant to your customers. For instance, someone who regularly buys wood from your hardware store may be very interested in the new electric saw you'll get in next week.
To make this step easier, you may want to group customers by specific shopping habits. You can get this sort of info by asking about customers' interests when they sign up or over email.
This is one major advantage of going with a loyalty program like The Loyalty Box that records line items of customer purchases and allows you to set rules and automate the sending of relevant marketing messages based on a customer spend.
Once you've categorized customers, you can begin to market specific products and discounts to them.
Remember, the more relevant your marketing is to a group of specific people, the more likely they are to flood in to your store.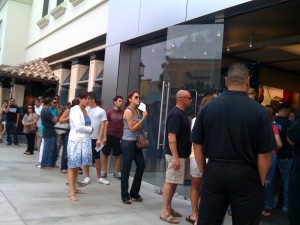 Give your new customers some incentive to return to your store. This is especially important during times that are slow for your business. Incentives could be higher-than-normal discounts, buy-two-get-one-free deals.
You could also sponsor special events that show your support for some community effort. For instance, if you're a pet store, you could host an adoption showcase for the SPCA in your parking lot. You could also arrange for 10% (or some other amount) of your proceeds on a particular day will be donated to a local animal shelter.
Step 4: Measure For Effectiveness
While sending out promotions at a fixed frequency and keeping contact with your customers is certainly effective, it's always important to check the ROI on any promotion you run.
This is harder said than done and will require a good deal of legwork if you're not using loyalty software like The Loyalty Box that does it all for you.
If you're managing your loyalty initiative on your own, you might want to target promotions at specific slower periods or days which will make analysing the data much easier.
Step 5: Refine Your Promotions Based On What Brings In Repeat Customers
Once you've run a few of these sorts of promotions, you'll begin to see successful patterns cropping up time and time again which you can use to improve your next promotion.
You can get creative with offers, but always keep in mind that in order to get result you need to be offering real value in some form.
Without a loyalty program this step may take up a lot of time and energy but will certainly be worth it even if you take away a lesson or two on how to improve.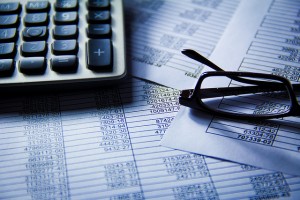 Alternatively You Can Get A Loyalty Program To Handle All This For You
If you don't have the time or resources to manage all of the above steps, a program like the ones offered at The Loyalty Box is probably the best solution for you. The Loyalty Box clients regularly see returns of 300%+ on every cent they spend sending relevant marketing messages through to their customers.
The Loyalty Box provides business owners with an affordable but powerful platform through which to run a variety of loyalty and rewards based programs. And it's already integrated into all major point of sale systems.
The Loyalty Box makes loyalty program creation and management simple and fast. Start creating your year-long peak season by signing up for a no-risk, free trial today!
Images sources: