South African Airways Revamp their Voyager Loyalty Programme
A solid rewards programme can go a long way in encouraging customers to remain loyal to a company. But as big brands like SAA know, it's never just a set-it-and-forget-it type of scenario. For this reason they recently breathed new life into their Voyager programme.
In this post we'll explore why they did it and why it's vital for every company to take a page out of their book when it comes to keeping your programs relevant and fresh.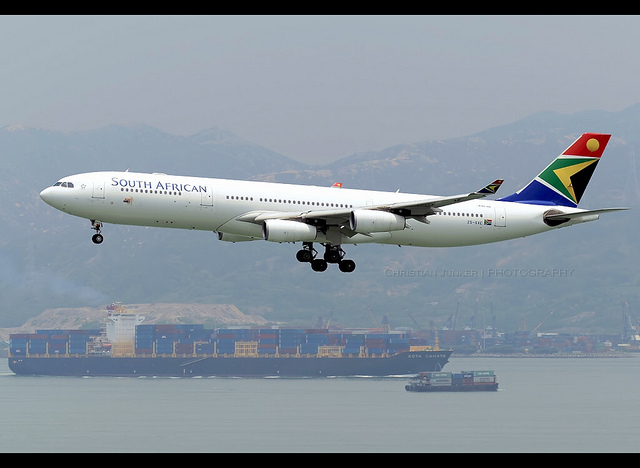 SAA Announces a Major Change to its Voyager Customer Loyalty Programme
The airline's Re5 campaign made a few changes, but of key importance was the change to the way miles are earned. Rather than earning miles by the distance traveled, members now earn miles by money spent on airfare. Re5 now offers Voyager members a 5% return, including the fuel surcharge, which previously were the responsibility of the member to pay separately. Members can spend their awarded miles for any available seat on flights operated by SAA.
Before, both coach and first-class passengers would earn the same number of miles, despite the fact that first-class passengers spent a lot more for their place ticket. Now, for every R1.60 spent (South African currency), one mile is earned.
The more you spend, the more rewards you get.
Customer Retention Through Customer Rewards
A big part of SAA's loyalty programme overhaul was the improvement of the airline's customer value proposal to boost customer retention in the airline industry. When customers feel as if they are acknowledged and valued, they are more likely to remain loyal to a particular establishment.
And that's exactly what the big-wigs at South African Airlines intended to accomplish. They essentially listened to all the chatter among customers, experts and analysts, and acted accordingly. That's precisely what a solid reward programme and its analytics are all about. So far, it seems to be working for SAA.
Simplification is Key to a Loyalty Program
SAA's new system has simplified the previous programme, and has tackled some of the issues that members had with how accumulated miles were being awarded and implemented. One of the keys to making a successful loyalty programme is to make sure that it's easy to understand.
Customers are more likely to bail on a reward programme if they have to wrack their brains trying to figure out how points are accumulated, and how they are then translated into discounts. Complexity creates confusion. The simpler the programme, the better.
Why a Personalised Loyalty Reward Programme Works Best
SAA saw that their loyalty program was too generic, too standardized, this did nothing to encourage flyers to spend more. This is a common problem in the loyalty space where retailers think that just having any old 5% cashback program will actually have an impact.
The fact is, just by virtue of having a loyalty program (in a country like South Africa) retailers do see an increase in customer spend, but with these sort of programs it's very little in contrast with the sort of growth that's possible.
The Loyalty Box can help you devise a personalised loyalty reward programme suited specifically for your business, and your customers. Check out The Loyalty Box now to find out more.
---
Author Bio: Lisa Simonelli Rennie is a freelance web content creator who enjoys writing on all sorts of topics, including online marketing, personal finance, business strategies, and anything to do with the commerce industry.