The Top Loyalty Programs and Schemes Used by Retailers
Rewarding customers is big business for all star retailers and upcomers alike. You'll be pressed to find anyone these days who doesn't have at least one loyalty card in his/her wallet.
But not all customer loyalty programs are as useful or beneficial compared to others. Shoppers are becoming increasingly savvy and in-the-know about all the loyalty programs out there, giving them a wide platform on which to make their comparisons.
They're more likely to gravitate towards programs that give them more bang for their buck, and give them additional little perks they appreciate.
If your business doesn't already have a loyalty program in the works, it's time to get the ball rolling. But before you do, you might want to take some pointers from some of the most successful loyalty schemes around today.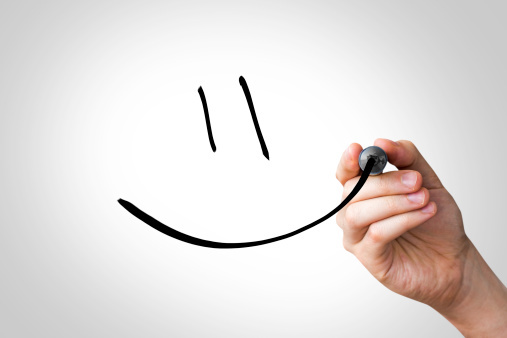 Loyalty programs continue to drive purchasing across the board
1. Target REDcard
The perk: 5% off purchases made both in-store and online.
Target's REDcard loyalty program is perfect for customers looking to save every time they make a purchase. And for those who prefer to shop from home, shipping is free! All customers have to do is shop and pay with their REDcard, and they automatically get 5% off of their purchase.
Not only that, but REDcard members get an extra 30 days to make returns. This debit card gives members all the perks that come with credit options, without the pesky interest charges. Enrolling in Target Pharmacy Rewards will get customers a 5% off coupon for every five prescriptions filled. Target also donates up to 1% of member spending to an eligible school of his/her choosing.


2. Best Buy Reward Zone
The perk: high returns and free product setup helpline for premium members.
Best Buy has upped the ante when it comes to the value of a dollar spent in their stores. To start, $1 spent in-store or online equals one point. But when customers open a store credit card, they start earning 2.5 points per dollar, as well as one point per dollar spent for groceries and dining out, and one point for every $2 spent on all other expenditures.
This makes it a no brainer for those looking to make big purchases, like a plasma TV or stereo system – especially with Best Buy's price-match guarantee that includes online big-wigs like Amazon.com. Members are given exclusive offers and access to special events.
If members spend $2,500 in a calendar year, you're automatically bumped up to Premier Silver status, which garners 1.25 points for every dollar spent. Not only that, but members also get access to a free product set-up helpline, fast shipping, one Geek Squad visit a year, and loads of other little perks.
3. Walgreens Balance Rewards
The perk: rewarding shoppers with a healthier lifestyle.
Going above and beyond your run-of-the-mill loyalty program is Walgreens Balance Rewards, which encourages and rewards customers for adopting a healthy lifestyle. The rewards points scale itself is pretty typical to start: members can start redeeming points once 5,000 points has been accumulated.
5,000 points is equal to $5, 18,000 points is equal to $20, 30,000 points is equal to $35, and 40,000 points is equal to $50. When you checkout, you've got the choice to either redeem the points you've collected, or keep accumulating them to reap an even bigger reward.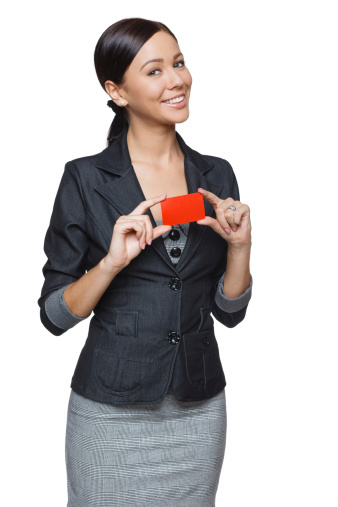 The best loyalty programs go above and beyond what's expected
Not only do members earn points on regular spending in-store and online, Walgreens' Steps with Balance Rewards program rewards members with even more points for getting physical.
With the Steps program, members earn 250 points for setting a healthy goal, 250 points for setting up a fitness device (including scales and pedometers), 20 points every time they log a mile walked, 20 points every time they track their weight, and 20 points for participating in a physical activity.
And with Walgreens' mobile app that's automatically linked to their Balance Rewards account, they can easily track their progress and their accumulated points on the fly.
4. Starbucks – My Starbucks Rewards
The perk: a multi-tier program
Most people love a good cup of coffee in the morning, and Starbucks is capitalizing on this. My Starbucks Rewards is like a punch card on steroids. Customers simply register a Starbucks Card online, or download the free Starbucks app, and start earning 1 "star" for every purchase. Each star equals one free drink or food item on their birthday.
With 5 stars earned, they automatically get bumped up to "Green" status, which means that in addition to the free birthday reward, they also receive free drink refills. When they accumulate 30 stars within a year, they get bumped to the next level of "Gold" status, which affords them one free drink for each additional 12 stars, as well as exclusive offers and coupons. After the 30-star mark, every 12 stars gets one free drink or food item.
The coffee powerhouse makes using and tracking My Starbucks Rewards easy and convenient by offering their mobile app, which gives members the ability to track their rewards, use a scan-and-go payment feature, and helps them find the nearest Starbucks with the app's GPS service.
Set Up A Customised Loyalty Program

Customer loyalty programs are not only growing and becoming increasingly popular, they're also becoming more closely integrated with boosting a company's brand and improving customers' overall shopping experience. If you don't already have a loyalty program of your own, there's no time like the present to get started.
At the Loyalty Box, we've helped hundreds of businesses set up a customized loyalty program that both improves customer experience and boosts business revenues.
Sign up for a free trial today, and let us put our experience to work for you to help you create a successful customer rewards program!