Smart Beats Sexy: Why Retailers Need to Up Their Email Marketing Game
Email marketing is easily one of the most widely used and effective means of getting your brand out there to both existing and new customers. And if you're not already tapping into this marketing channel, you are surely leaving a whole lot of money on the table. Here are just 7 reasons why email is a vital marketing tool for retailers.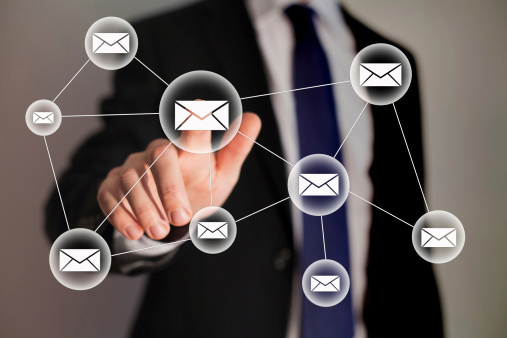 When done right, email can be the most powerful tool in your marketing arsenal
Email Marketing is Virtually Free
One of the biggest benefits to email marketing is its low cost compared to mainstream advertising avenues. Email marketing can be done at an incredibly low overhead cost.
You don't have to flip the bill for postage, print, billboard rentals, or television channel time. There's no need for a bunch of marketing employees, designers, or analysts. All you need for an effective email marketing campaign is a good email marketing platform and an experienced marketer to put the right offers and copy in front of the right audience.
Send Personalised Messages to Individual Customers

Traditional marketing methods like television and radio advertising, newspaper and magazine print advertising, and even print mail campaigns typically come in a "one-size-fits-all" format. Because of this, it's next to impossible to send personalized messages to individual customers.
On the flip side, email marketing allows retailers to not only send personalized emails and messages using your customers names, you can even send them customized info, such as upcoming sales on products they are known to buy. Not only that, drafting up separate emails is a lot less difficult than creating separate print mail or ad campaigns.
This can help you easily and quickly divide your client list into segmented lists so you can send more highly personalized messages. With email marketing, you can easily "speak" to your customers in a more natural way that's just not possible with other marketing methods.
Automated Email Scheduling
It's as easy as pie to send out the right email with automated email scheduling. Email marketing software can help you schedule email blasts at the optimal time. You can even keep in touch with customers who might not necessarily be ready to buy, stay in touch with dormant clients, send out tips and useful information, and even reach out to customers you may have lost to a competitor.
After using your data analysis from your customer loyalty program, you can use the information you've got in your hands to automatically match your messaging structure to send the right email offers to the right people on your distribution list. With automated email marketing, you can save a ton of time, and set up autoresponder emails as completion actions to your emails.
Easily Track Sales and Customer Engagement
When it comes to tracking information to help you measure what's successful and what's not, there's nothing better than email marketing. Carefully developed email marketing campaigns can offer measurable tracking information, including how many people opened a certain email, how many people clicked on a link in an email, which link in the email was clicked on, and whether your email made it into the recipient's inbox.
Using this information along with tracking sales and data analysis from your rewards program can help you clearly identify customer engagement and response in easy-to-understand metrics. It's easy to see where you're going wrong, making it easy to spot how a campaign can be improved. You can make these changes almost immediately too, compared to print or broadcast advertising that calls for a lot of effort to adjust.
Create a Sense of Immediacy
Considering how quickly emails get to recipients' inboxes, a retail business like yours can start seeing real results within minutes of sending your emails. A fabulous marketing ploy that retailers might consider engaging in is a 24-hour sale that can be advertised through email marketing. An email like this can create a sense of urgency, and entice the recipient to take action right away.
With broadcast, print and other traditional marketing channels, businesses usually have to wait weeks to get this type of quick response. And even then, it's tough to determine what exactly was responsible for the customer's purchase.
Target Loyalty Programs and Audience Engagement

Email campaigns that target loyalty program members can more effectively engage their audiences, boost transaction levels, and generate higher revenue per email. You can even send out emails to those who are not currently a member of your customer rewards program to join by offering enticing incentives.
Emails such as these can dramatically outperform bulk promotional emails. Why not put your loyalty program and email campaigns to good use and combine the two?
Set Up a Loyalty Program To Handle All This For You
Not only can a loyalty program work really well when integrated with an email marketing campaign, it can also prove to be a crucial staple to the success of your business. By offering rewards and incentives to your existing client base, and enticing new customers to come on board, a loyalty program can be the perfect tool to boost your ROI.
Rather than tackling this project all on your own, a service like The Loyalty Box is the perfect solution for you. Clients who have used our programs have experienced returns of over 300% on every cent spent by sending targeted email marketing messages to their client base.
The Loyalty Box offers retail business owners a cost-effective and dynamic platform to operate a ton of loyalty programs, and makes the development and management of customer rewards programs quick and easy.
Start creating your very own loyalty program by signing up for a no-obligation, free trial today!