SMS: A Powerful Marketing Channel For SMB Retailers
Retailers often have a hard time finding the right marketing channels to boost revenue. Traditional marketing's too expensive and impossible to measure. Social media takes too much time and effort. And digital marketing requires specialized skillsets.
Being A Small Business Gives You An Advantage
If you're a small to midsize retailer what you may not realize is that being smaller gives you a massive advantage over your big brand competitors. And the difference comes down to relationships. Smaller businesses are perfectly positioned to build deeper connections with customers.
And customers are less concerned about smaller businesses taking advantage of or misusing their contact details. That's why loyalty programs have proven so effective for retailers over the past few years.
When customers sign up to your loyalty program, they'll almost never think twice about giving you their number and email address. The reason being that they want to hear from you, if you can send them info and offers that are relevant to them.
But so few retailers seem to understand the value of their customers' personal contact details, and even fewer are taking full advantage of them.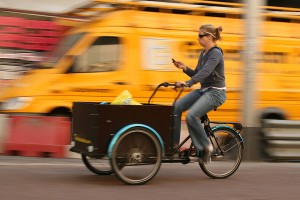 Why SMS is the Ultimate Small Business Marketing Channel
SMS is unlike any other marketing channel in that it provides your business with a direct channel through to your customers that's not too intrusive but always gets through within minutes of sending.
When used right, SMS can not only impress and delight your customers, but also encourage them to revisit your store and alter their buying habits to take advantage of your special offers.
Using SMS effectively to target specific messages to particular sets of customers based on their unique buying activity is key to massive growth for small to midsize retailers.
And according to data revealed in 2013 in the Meeker report most smartphone users now check their phones 150 times a day.
So How Do You Go About Planning and Executing a Potent SMS Marketing Strategy?
Great SMS marketing is simple when you stick to a few basic principles.
They include:
Make it relevant: All communications should be based on whatever info you have about a customer.
Add value: Your customers should be excited about getting SMSs from you, so always try to think about what's in it for them. It may be a better idea to leave store updates to email.
Include a call-to-action: You need to tell your readers what to do (e.g. call xxx-xxx-xxxx now!).
Give a time limit: You need to create a sense of urgency to get readers to act. This is one of the major advantages of SMS marketing, it always goes through within minutes of sending.
Send at the right times: Good timing is vital to the effectiveness of your SMS promotions (e.g. send a dinner special out at 5pm on a Thursday evening when readers are hungry).
The Loyalty Box gives business owners a platform from which to set up and automate both SMS and email communications based on amount spent, frequency and specific items bought.
Here's a great infographic on the effectiveness of SMS marketing: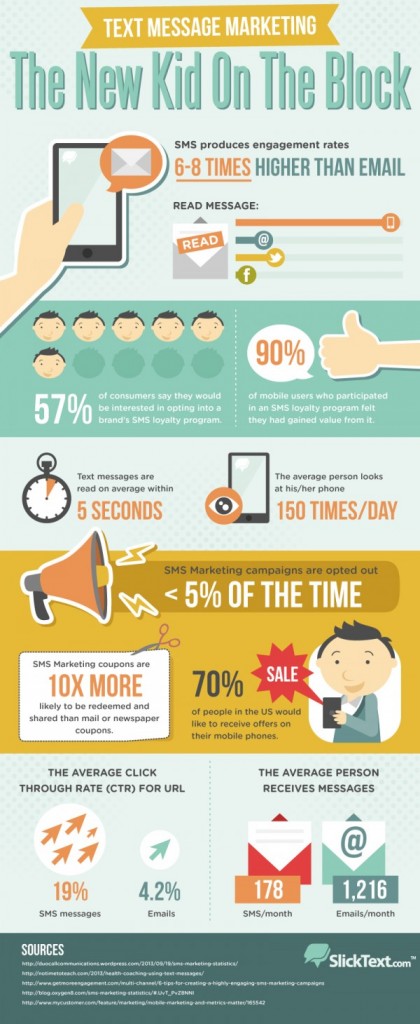 Infographic courtesy of SlickText
Visit this site now to find out more about The Loyalty Box and how it can help your business grow through targeted and automated SMS and email marketing.