6 Types of Loyalty Programs That Drive Massive Success
The idea of rewarding customer loyalty is not a new one. Rewards have taken on many different forms over years, but all the while, they've maintained their core value – increasing customer retention.
Thanks to advances in web applications and the ability to track every purchase a customer makes, these programs have skyrocketed in terms of popularity and effectiveness.
More and more businesses are discovering ways to convert the time-tested loyalty program idea into something that fits their business goals. In this post we aim to illustrate a few of the most common loyalty program types, to help you choose one that best suits your business.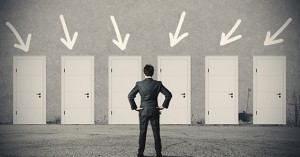 1. Purely Point Based Loyalty Systems

Point based loyalty systems have been on the market for quite a while now and they can be seen almost everywhere. Customers earn points based on purchases. Accumulating enough points means that the customer is eligible for free and discounted products or special promotional items.
Japanese video game juggernaut Nintendo has been using this type of program since 2003. Dubbed "Club Nintendo," customers receive points in the form of "gold coins" when they purchase a brand-new game or accessory for a Nintendo console.
Accumulated gold coins are used to purchase specialty items only available to Club Nintendo members.
Point based loyalty systems have been highly successful because it:
Encourages consumers to buy new games instead of used ones
Offers exclusive products that can only be accessed through the rewards system, prompting extra purchases to reach reward goals
To achieve the second success point, Nintendo has had to exercise restraint. Products that would earn them a great deal of merchandise revenue are instead only available as Club Nintendo rewards. These items include statuettes depicting popular video game characters, specially branded video game controllers and household items with Nintendo branding, like a TV remote controller that looks like the "Wii-mote" from the popular Wii console.
By creating a specialized marketplace, Club Nintendo is able to achieve a sense of exclusivity and higher status for repeat customers who buy new games.
The My Starbucks Rewards card has had similar success by offering more products that customers love for free. A possibility of free coffee or baked goods down the line creates a sense of added value with every purchase.
2. Pure Lifestyle Loyalty Programs
One of the main goals of marketing is to find a special niche that is likely to use your product and target them aggressively. Alternatively, some companies use a targeted strategy to expand their market to customers who are largely avoiding their product.
Turkish telecommunications company Turkcell uses the latter approach by having separate loyalty programs for both young millennials and women. Marketing strategies and rewards target these groups with separate offerings, such as expandable prepay data for the younger crowd and special family plans for women.
US hardware retailer Home Depot has a paid membership version with their Home Depot Pro Xtra program. This loyalty service allows not just discounts and special offerings for professional construction contractors, but also handy services.
Members can log onto a special portal site to help track purchases and monitor heavy spending areas in order to improve their business habits. The program also offers a project bid estimator tool, which allows contractors to plug in their predicted material use and come up with a job estimate quicker than the competition.
These types of targeted programs cater to a small but fiercely loyal demographic. It rewards the people who like to use your business anyway and builds a sense of community and kinship with brands.
3. Tier Based Affinity Program
Tiered loyalty programs are similar to points systems, but members can upgrade their level through either continued patronage, accumulated points or paying a membership fee. These programs excel at creating an entire strategy out of being a loyal customer. Members get to decide how to approach their rewards choices by bumping up to the next level or redeeming their points now.
A common weakness of this type of program is that many of the ones seen have low-tier rewards that are "not worth it" in the minds of most customers. The higher level rewards can start to seem unattainable as a result.
Virgin Airlines' Flying Club solves this problem by offering immediate rewards to hook customers in and demonstrate that the gold rewards are not far off.
Members get inducted at the Club Red level where they automatically get discounts on flights, rental cars and hotels in addition to mile-based rewards.
Club Silver members get 50 percent more miles on every purchase, as well as an expedited check-in process and priority stand-by seating.
The Club Gold members have access to double miles and get priority boarding privileges. Some airports even have an exclusive clubhouse only for top-level members where they can enjoy cocktails or have a massage before they board.
Programs like these give customers something in the beginning then offer scalable value as they progress. The top level rewards are enviable and the bottom ones are minimal but still useful to a wider demographic. After continued patronage, being a long-term customer for a brand can feel like a reward unto itself.
4. Community Based Programs
A community based loyalty program links in with already established groups and communities within a localized area. Customers can use their membership to existing organizations for discounts on products that group is more likely to use. Other programs let customers forge new communities around the use of a product, giving your brand social connectivity implications.
Vodaphone Cyprus lets users of their cellular network form communities with discounts on both member-to-member and general communication. The more members that join a set group, the deeper the discounts become.
American pharmacy store brand Walgreens has a unique take on this type of program that is designed to incentivize healthy behavior. Members of their points-based Balance Reward program can receive more points just by participating in healthy activities.
The program can be linked to health related fitness tracking applications like MyFitnessPal and RunKeeper, which use biometric measurements acquired from wearable technology to track distances run, heart rate levels and overall calories burned. The more members get healthy, the more Balance Rewards points they earn.
Community based loyalty program's strengths lie in their ability to tether together people in a specific community with like-minded behavior while sometimes rewarding the group as a whole with spread rewards points.
5. Coalition Programs
A coalition type of loyalty program forges relationships with several brands or companies. They use these allegiances to drive purchase behavior and increase the value that customers earn with their purchases.
US grocery store brand Kroger uses their Kroger Plus program to grant automatic discounts on food and goods. Purchases also accumulate fuel points that can be used to gain cheaper petroleum prices at Kroger or Shell gas stations. The more fuel points a person gathers, the cheaper the cost per gallon. Best of all, the fuel points disappear at the end of the month, encouraging customers to act on the limited offer.
Coalition programs demonstrate strong brand penetration through multiple levels and types of businesses. A small business that manages to secure a partnership grows the value of their brand while increasing visibility and potential footfall. These partnerships can be complicated to set up and maintain — both logistically and legally — but the results usually pay off in the end.
The risk, when it comes to open-loop coalition programs is when you're part of a bigger group that supports an unlimited number of other brands that are in no way associated with yours. In this situation, customers are able to earn points with you and go and redeem them at your competition's stores.
6. Hybrid Loyalty Programs
The various types of loyalty programs we've already mentioned here, are just a broad categorization of what some companies have done. Businesses can feel free to pick and choose the aspects they think will benefit their sales and brand reputation.
They should diligently measure ROI when making changes in order to gauge the success of each program. Some methods take longer than others to get the desired results, but businesses should be willing to try new things rather than sink costs into a program that does not seem to work quite right.
The best thing about systems like The Loyalty Box is that any of the above program types can be designed and fine-tuned with rules down to the minute details. Businesses can choose the types of rewards and whether or not they would like to employ methods that target specific subsets of customers.
There is also the option to partner up with other businesses and generate interest in your brand, even when people shop for a completely unrelated product. Take a look at our extensive features page to see how robust and flexible you can create your custom loyalty programs to be.