How to Design a Customer Loyalty Program That Works
So you've decided you're going to improve your CRM, and you're looking into loyalty solutions to help you do so. But you're not quite sure what customer loyalty programs are about, the pros and cons of each rewards model, and how to get started with each.
Don't panic! This post aims to give you a concise breakdown of all your options in 10 minutes or less. By considering the core essentials below, you'll gain some powerful insights into how your business can design a customer loyalty program that boost revenue.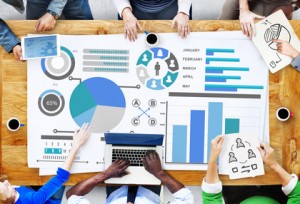 Assess Your Goals
First thing you need to do is to decide what kind of customer actions you want to encourage. Thinking about these desired results will help you design a program that addresses your business goals, instead of just rewarding customers.
At this point, you may want to have a look through the most common types of loyalty programs and the advantages they offer. Reading through these will help you understand how many different ways there are to implement a program, and it will also help you get an idea of the types of actions you want to drive.
Once you have your goals in mind, you can begin laying the groundwork for the rest of your program.


Consider Retention Levers

Loyalty programs work because they tap into basic psychology to impact customer behaviours. One of the most integral concepts of loyalty programs is retention levers, these can include:
Adding perceived value — loyalty programs offer extra benefits (or portions of benefits to be redeemed later) that increase the value of a typical purchase
Creating affinity — loyalty programs can convey customer appreciation and create a sense of exclusive membership
Putting up barriers to exit — loyalty programs give customers a reason to return to a business even if it is not currently offering the best price
These tools form the building blocks of how you will create your "earn model" for customers to add and redeem rewards.


Decide on an Earn Model
Earn models are how customers accumulate the "currency" of your loyalty program. They can range from simple use of a customer ID card to complex systems of tiers. Some Example Models Include the Following:

1. Static Membership
Members have the exact same privileges no matter how long ago they joined or how much they spent. This model often comes in the form of a card that gets swiped at the register, giving discounts on certain items.
Pros: Simple to set up, easy to understand, customers encouraged to bring membership card or use app, card can track purchase data
Cons: No real barriers to exit, added perceived value is minimal, little reason for affinity


2. Simple Threshold
Members acquire points based on purchases. Once points reach a threshold they can be redeemed for discounts or other promotions. For instance, American consignment company Plato's Closet uses a simple stamp card. For every $10 spent, customers get a stamp. Filling up the card gets you a 20 percent discount on your next checkout.
Pros: Incremental added perceived value, customers see accumulated results of continued loyalty, when card is filled or near-full there are large barriers to exit
Cons: Loyalty is not as tangible as other models, low barriers to exit during initial entrance to program


3. Tiered Threshold
This version is similar to threshold model, but once customers accumulate points they "graduate" to a new tier. Tier entrance can mean a one-time gift or a repeatable service, such as free shipping. This type of program often combines aspects of static membership and simple threshold, except that the tier status is semi-permanent.
Pros: High level of perceived value, affinity grows with entrance to new tiers, barriers to exit increase as customer progresses, initial sign up rewards can kickstart the process, tier status can drive brand advocacy
Cons: Can be complex to implement, tiers must continually add prestige/expense to rewards in order to be proportional to loyalty


4. Stored Value
Stored value points are often called "earn and burn" programs because the point currency acts like real currency. Typically, the points can be redeemed for miniscule rewards at first but stored for better rewards in the future. Accumulated points are gone forever once spent. Examples include redeemable aspects of Sky Miles program.
Pros: True added value to every purchase, exclusive promotional items can drive spending, easier to account for rewards costs, customers have monetary value on barriers to exit
Cons: Customers have little incentive to continue with program once points are spent, some customers may only be looking for one reward and then leave, affinity is not as strong as tiered program


Fine-Tune the Details and Revise Based on Results
Once you have settled on an earn model for rewards based on your preferred retention levers, you can begin to fine-tune the rules of your loyalty program. The best idea is to start out simple and add complexity as your program matures. This strategy allows you to control the variables and measure what features worked or were well-received.
Also make sure to tailor the language and visuals of your system to match the unique personality of your brand. Your end goal should be a program that is not just meeting your desired outcome, but something that is also exciting, fun, relevant and engaging to your customers.
Remember to follow up your initial design with data-rich evaluations and customer feedback. These evaluations can help you redirect or revise your program to be even more effective.
After a bit of practice, you can craft a loyalty program that you and your customers will both absolutely adore.
With software like The Loyalty Box, you can design your entire loyalty program online in a matter of minutes. Browse our site now to see how your business can massively benefit from a loyalty program.