How to Get More Customers to Join Your Rewards Program
A loyalty program is only as good as the number of customers who're actively using it. One of the greatest challenges for many retailers is spreading word about their programs to get new sign ups.
In this post we've listed seven of the most effective ways to promote your loyalty program so you can create more visibility around it and get more signups and participants.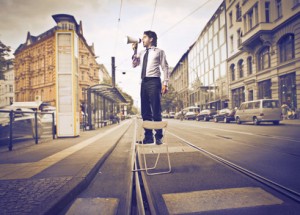 1. Train Your Staff
The most effective way of getting customers to sign up for your loyalty program (if you're running a brick and mortar retail store) is through your employees. This doesn't mean spending days training them to sell the program. But rather making sure your staff always ask customers if they have a loyalty card before they make a purchase.
Customers may appreciate the added benefits the program offers for their current purchase, especially if there are sign-up perks like an instant discount.
It's also vital to make sure that staff understand your loyalty program and are able to explain it simply in a sentence or two.
2. Advertise On Your Site
For eCommerce stores this is absolutely vital, but it can also be effective for brick and mortar retailers. Whether it's a banner on the side of your site, or a page called rewards, there must be some mention of your loyalty program on your site.
There are many ways to integrate your loyalty program into an eCommerce product page, for example having a small pop up that lists the price of the product for loyalty members.
For both on and offline retailers, the most important things to remember are:
Make it simple and straightforward for customers to sign up for your loyalty program online
Give customers a social media link to refer a friend to your loyalty program (you can incentivize this with rewards)
3. Remind Customers of the Added Value
Add the points customers will accumulate or the discounts they will receive to as many price tags as possible. Make these markers highly visible.
Grocery stores use this strategy to inform purchase decisions while the customer walks down the aisle. Member benefits are communicated with color-coded price tags that offer special value.
Online retailers can use this strategy, too. Any price listing should have points as a feature, or show the discounted price with membership as if to assume the user is already a member. Those that refuse to sign in will suddenly see the price go up and have a strong incentive to join.
4. Tap Social Media to Get Exposure
Most social media tools are free publicity. Announce any new programs or events you may have visibly, and include the loyalty program as a clear component of the message.
For instance, hotel brand Kimpton's Kimpton Karma program periodically releases special package deals for members. Releasing these deals on social media allows for instant sharing amongst customers. Those that participate can later post about how they used they offer, encouraging others to not miss out on the next deal.
5. Provide Benefits So Great They Market Themselves
Any time your brand is trying to promote something new and exciting, give your members something extra to be excited about. Give them exclusive access to be one of the first to try the product, or have a special drawing for members to win a special related package.
For example, video game company Nintendo offered an exclusive version of their new 3DS handheld console to celebrate the second generation hardware release. Club Nintendo members got exclusive invites to purchase the product, and a lucky few even won a free one. The exclusive version was appropriately called the "Ambassador Edition."
6. Be Creative When You Promote Your Loyalty Program
The ideal number of consistent loyalty program members is 100 percent of all purchasers. All you need to do is make sure they know exactly how they'll benefit from your program.
Have informational (blackboard) displays throughout your store
Advertise in the checkout line
Use promotional banners both in-store and online
Post periodically on social media about updates and simple reminders
Send out e-mail or direct mail campaigns to members and new recruits alike
Basically, any opportunity you get should be leveraged to ensure the continued success of your loyalty program. Make customers aware that it is something you are passionate about, and that it is a service that adds real value to their continued patronage.
If you haven't yet signed up for a loyalty program, check out The Loyalty Box now to get started with a free 14-day trial.